Mr Wilson Bites Your Towel by Dominik Langhammer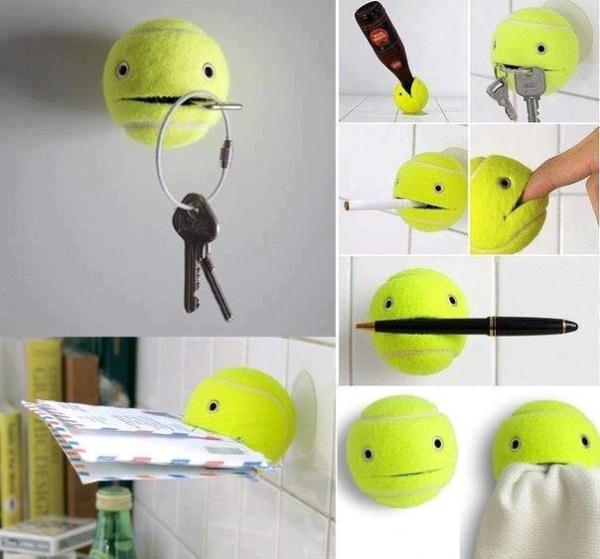 Mr. Wilson is useful, discreet and doesn't talk much. Created by Dominik Langhammer for Looney Design, Mr. Wilson is a useful but discreet former tennis ball with eyes, a mouth, and a clear plastic suction cup attached. Affix him to a bathroom wall and let him hold a toothbrush or hand towel for you; attach him to an office wall, where he can dispense your business cards; or, let him hold your money (he won't charge you interest).
What a great concept! What is your opinion about this product?
Do you want to buy this product ?
… 
try here